Club Magnolia is Proud to Announce the 2022 Masters Tournament
Celebrity Chef Line-up and Club Culinary Team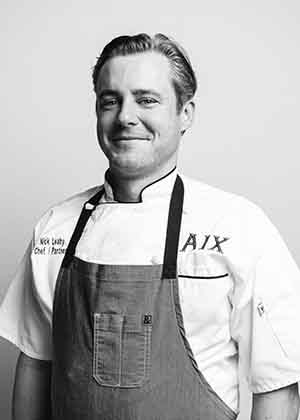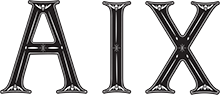 Nick Leahy is the executive chef and owner of AIX and Tin Tin, a restaurant and adjoining wine bar serving Provençal cuisine in Atlanta's Westside neighborhood. Born in Bermuda and raised in London and Atlanta, Nick spent summers at his family home in Aix-en-Provence where he formed some of his most lasting culinary memories.
Read more...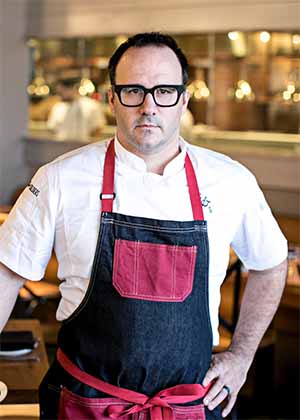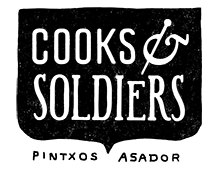 Matthew Ridgway brings more than 22 years of experience in the culinary industry to his role as executive chef at Cooks & Soldiers. From working in fine dining restaurants across the U.S. and France to running his own charcuterie business, Ridgway boasts an extensive background and unique perspective to the team.
Read more...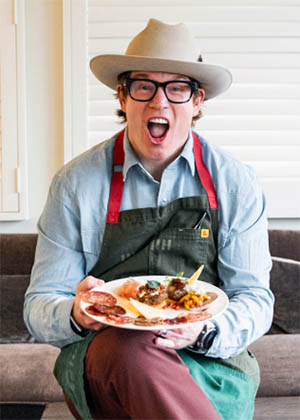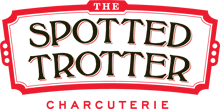 As an Atlanta native, Ouzts discovered that charcuterie is something the city has never truly had the opportunity to embrace. The Spotted Trotter is exactly that. It's his hope that he is able to show Atlanta what they've been missing.
Read more...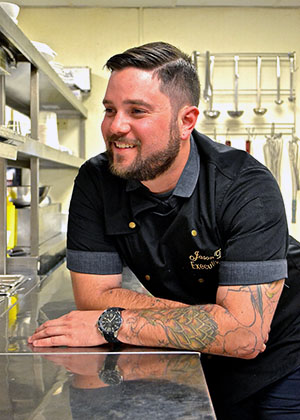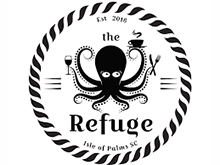 Chef Jason Daly, a rising star in Charleston's ever growing culinary scene, infuses his New England background into his fine dining cuisine at The Refuge on Isle of Palms in Charleston, SC.
Read more...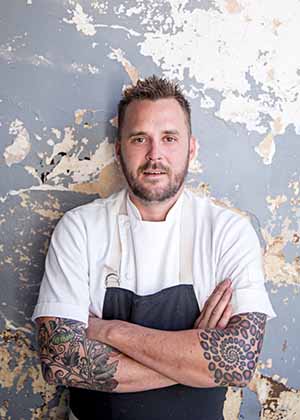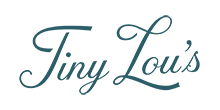 Men have long been known to don tattoos with the image or name of their favorite lady, with moms, wives and girlfriends often becoming a permanent feature on flesh. Executive chef Jeb Aldrich followed suit in this longstanding tradition – but with a surprising subject. The lucky lady in his life is Atlanta folklore legend Tiny Lou, Gypsy Room dancer and Hotel Clermont restaurant namesake, who now has a forever home on Aldrich's left forearm, and his culinary curriculum vitae.
Read more...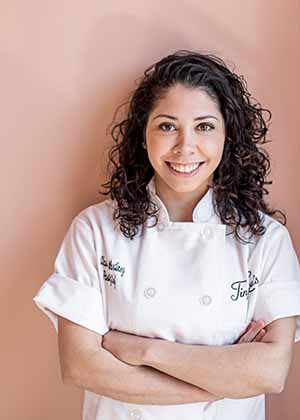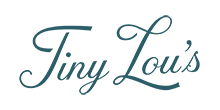 Kindred to the likes of Tina Fey, Amy Poehler and other powerhouse female comedians, pastry chef Claudia Martinez loves a good punchline, but her desserts are serious business. A culinary force to be reckoned with at just 26 years old, Martinez whips up wildly indulgent pastries – often lavishly presented to guests via dessert cart – within the walls of Hotel Clermont's Tiny Lou's.
Read more...
Club Magnolia 2022 In-House Culinary All Stars
Club Magnolia has an all star team of specialized culinary professionals responsible for the daily operation of the varied food experiences located throughout the resort such as the Fairway Buffet, the Magnolia Burger Bar and Grill, Par 3 Pit Smoked BBQ, Rea's Creek Pizza, the Oyster Bar and more. All geared to provide the perfect sanctuary for enjoying the Masters experience.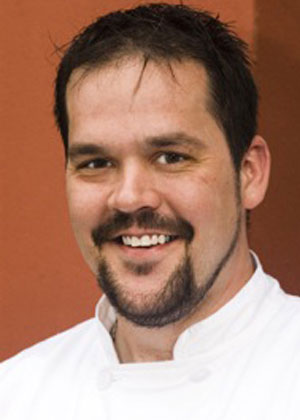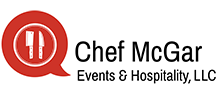 Chef McGar has been working in the restaurant industry since the age of sixteen. After moving to Atlanta in '96 from Upstate New York, he transitioned from small-town restaurants into corporate and upscale-casual dining facilities. He quickly worked through all front of house positions into management.
Read more...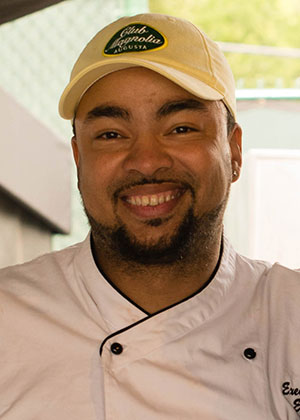 Chef Edward Knipe
Magnolia Burger Bar and Grill
Returning each year since 2007, Ed Knipe will be bringing his culinary talents back to Club Magnolia yet again. A young chef who started out as valedictorian of his Pennsylvania culinary class, Chef Ed served the likes of President Bush, many celebrities and sports figures and has worked such prestigious events as Super Bowl, Nascar, Daytona 500, and the US Open Tennis on the traveling catering team for the Sports Entertainment Division of Compass Group International. Featured daily.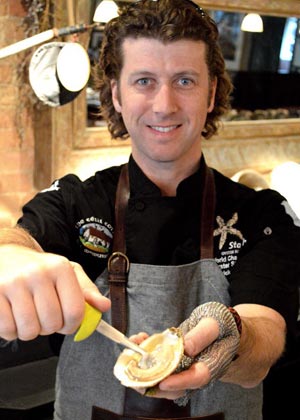 Chef Patrick McMurray
The Oyster Bar at The Beer Garden
Toronto born and bred, World Champion Oyster Shucker, oyster sommelier, restaurateur, author and inventor, Chef Patrick McMurray heads The Oyster Bar at the Beer Garden. Patrick won the World Championships of Oyster Opening - Galway, Ireland 2002, the only Canadian to win this most illustrious shucking contest in over 60 years. Patrick also holds three Guinness Book Records for shucking oysters, 38 in one minute, part of Team Canada - 8840 Oysters in one hour, and personally 1114 Oysters in one hour. He invented the Swissmar produced PistolGrip oyster knife, and shucking technique, that provides a faster, safer, and cleaner oyster and wrote the book "Consider the Oyster - A shucker's field guide." The next time in Toronto be sure to visit Patrick's restaurant The Ceili Cottage, an East End local pub with great food, patio, and music, designed and built by Patrick from an old Car Garage. Featured Thursday thru Sunday.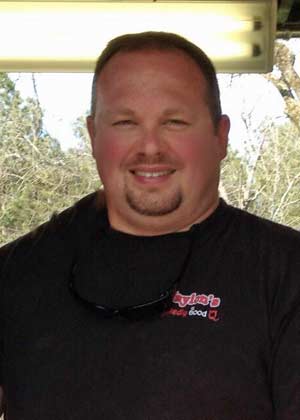 Chef Waylon Walker
Chef Waylon's Wickedly Good Q at Pat's Birdie Bar
Waylon Walker was born and raised in Georgia, learning at an early age the art of cooking BBQ and Whole Hogs from family recipes that have been passed down for generations. Waylon and his wife Julie now travel the Southeast competing professionally in Kansas City BBQ Society and MBN competitive BBQ contests, earning numerous wins in whole hog, chicken, ribs, pork, and brisket. Waylon challenges the status quo by pushing the envelope in BBQ and southern cuisine for a memorable experience second to none. Featured Wednesday thru Sunday.