Club Magnolia is Proud to Announce the 2017 Masters Tournament
Celebrity Chef Line-up and Club Culinary Team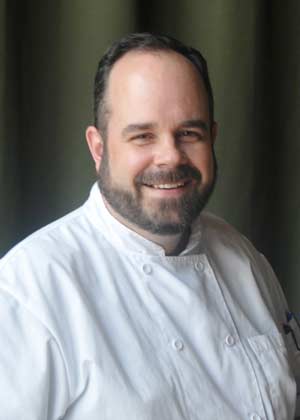 Chef Andrew Smith
West Egg Cafe
Tuesday, April 4th - Flying Foods
Chef Andrew Smith joined West Egg Cafe in August 2015 with almost 20 years experience. As a Georgia native, he has worked at Horseradish Grill, Sala and Atlanta's oldest restaurant, Atkins Park Tavern. Chef Andrew has cooked at the James Beard House, Share Our Strength and taught classes at Cook's Warehouse, the Viking Store and Whole Foods. In September 2016 Chef Andrew beat out competitors from across the state to take the title of "Georgia's Best Shrimp & Grits" at the Jekyll Island Shrimp & Grits Festival.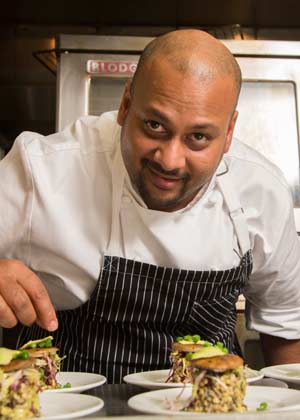 Chef Roshan Martin
Wolfgang Puck Catering
Wednesday, April 5th - Flying Foods
Roshan has been with Wolfgang Puck Catering since the early 2000's mentored by the late catering culinary partner Chef Matt Bencivega.

Chef Matt coached Chef Roshan on mastering many culinary forms in order to create an innovative menu selection, with skilled preparation and exquisite presentation. Roshan is currently the Executive Chef for Wolfgang Puck Catering in Atlanta, Ga, leading the culinary team at one of the organization's largest operations.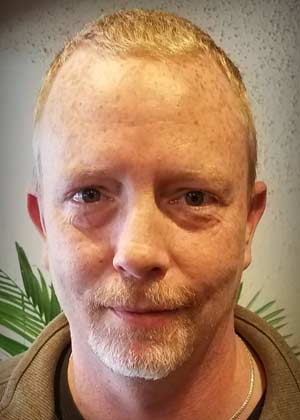 Chef Jason P. Milanich
The Park Vista
Thursday, April 6th - Flying Foods
After spending many years as a Sous Chef in various restaurants and hotels, Jason became the Corporate Chef for Sysco Knoxville helping existing and new restaurants develop their menus as well as honing their staff's abilities. Missing the service side of culinary, he took a position as Food and Beverage Director of a branded hotel located on the University of TN Knoxville's campus. In 2015, he was asked to return to a AAA four diamond property where he was previously employed as the Sous Chef; but this time to serve as the Executive Chef. During his time there he created and prepared menus for the likes of NFL football stars, Country & Western musicians and many top government officials. Jason also proudly carries the honor of being the only Chef to place in both categories of the City View Top Chef Competition in April of 2016. Shortly thereafter, Jason joined a very successful and tenured team at Gatlinburg's premier destination hotel, The Park Vista a DoubleTree by Hilton, as the Executive Chef & Beverage Director.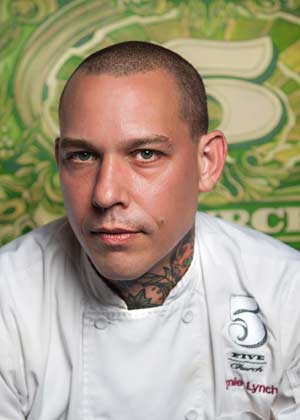 Chef Jamie Lynch
5Church Group
Saturday, April 8th - Flying Foods
Chef Jamie Lynch is a New York native and attended the New England Culinary Institute in Burlington, Vermont, where he was awarded a degree in Culinary Arts. Upon graduation, Lynch was offered a position by New York Times' four-star Le Cirque 2000 Restaurant in The Palace Hotel. He went on to gain experience at culinary heavyweights Aureole, Cafe Boulud and Tocqueville before moving to Charlotte in 2002 to pursue his dream and open 5Church. Lynch has garnered many accolades such as being voted Best Chef in 2013, 2014 and 2015 in Charlotte Magazine's "Best of the Best" Awards, and was most recently a Cheftestant on Season 14 of Bravo's Top Chef. He currently serves as the Executive Chef and Partner at 5Church Group, overseeing all three restaurant locations in Charlotte, N.C., Charleston, S.C., and Atlanta, G.A
Club Magnolia In-House Culinary All Stars
Club Magnolia has an all star team of specialized culinary professionals responsible for the daily operation of the varied food experiences located throughout the resort such as the Fairway Buffet, The Magnolia Club Bar and Grill, Smoked Pit BBQ, Wood Fired Pizza in the Beer Garden, the Oyster Bar and more. All geared to provide the perfect sanctuary for enjoying the Masters experience.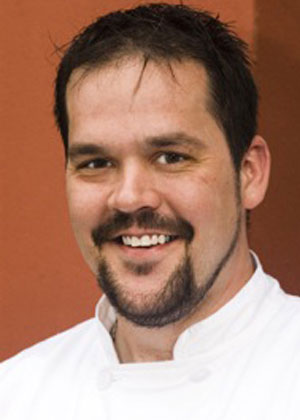 Chef Jeffrey McGar
Culinary Director
Chef Jeffrey McGar was born and raised in Upstate New York and has been working toward mastering the culinary arts since the age of fifteen. Chef McGar has 24 years of management and chef experience in every aspect of the restaurant industry. Initially working in small Italian eateries and pizza parlors progressing to "American-style" casual corporate restaurants, then on to fine dining and white table service. Moving to Atlanta in 1997, Chef McGar continued his education at Cherokee Town & Country Club, where he began a rigorous apprenticeship program mentoring under American Culinary Federation's, Certified Master Chefs.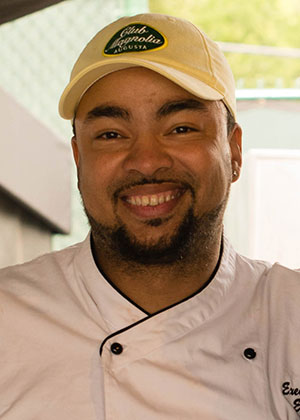 Chef Edward Knipe
Club Magnolia Bar and Grill
Returning each year since 2007, Ed Knipe will be bringing his culinary talents back to Club Magnolia yet again. A young chef who started out as valedictorian of his Pennsylvania culinary class, Chef Ed served the likes of President Bush, many celebrities and sports figures and has worked such prestigious events as Super Bowl, Nascar, Daytona 500, and the US Open Tennis on the traveling catering team for the Sports Entertainment Division of Compass Group International. Featured daily.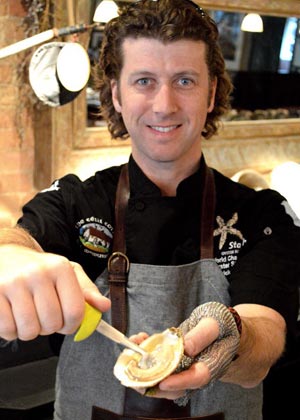 Chef Patrick McMurray
The Oyster Bar at the Magnolia Greens
Toronto born and bred, World Champion Oyster Shucker, oyster sommelier, restaurateur, author and inventor, Chef Patrick McMurray heads The Oyster Bar at the Magnolia Greens. Patrick won the World Championships of Oyster Opening - Galway, Ireland 2002, the only Canadian to win this most illustrious shucking contest in over 60 years. Patrick also holds three Guinness Book Records for shucking oysters, 38 in one minute, part of Team Canada - 8840 Oysters in one hour, and personally 1114 Oysters in one hour. He invented the Swissmar produced PistolGrip oyster knife, and shucking technique, that provides a faster, safer, and cleaner oyster and wrote the book "Consider the Oyster - A shucker's field guide." The next time in Toronto be sure to visit Patrick's restaurant The Ceili Cottage, an East End local pub with great food, patio, and music, designed and built by Patrick from an old Car Garage. Featured Thursday thru Sunday.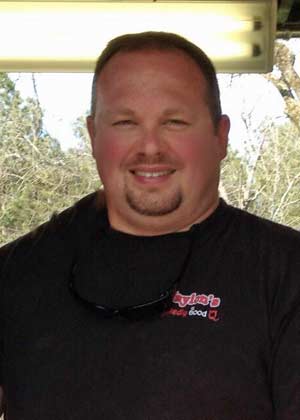 Chef Waylon Walker
Chef Waylon's Wickedly Good Q at Pat's Birdie Bar
Waylon Walker was born and raised in Georgia, learning at an early age the art of cooking BBQ and Whole Hogs from family recipes that have been passed down for generations. Waylon and his wife Julie now travel the Southeast competing professionally in Kansas City BBQ Society and MBN competitive BBQ contests, earning numerous wins in whole hog, chicken, ribs, pork, and brisket. Waylon challenges the status quo by pushing the envelope in BBQ and southern cuisine for a memorable experience second to none. Featured Wednesday thru Sunday.