Club Magnolia is Proud to Announce the 2019 Masters Tournament
Celebrity Chef Line-up and Club Culinary Team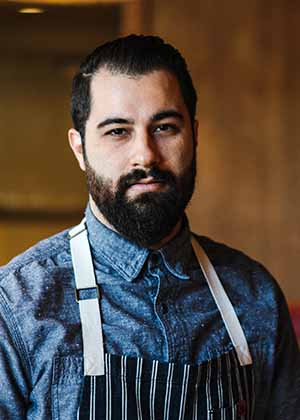 Chef Andrew Isabella
BeetleCat
Wednesday, April 10th - Evening Cocktail Hour
European tradition and an ardor for sport fishing meld in Andrew Isabella: as executive chef for Ford Fry restaurant BeetleCat, Florida-native Isabella shapes globe-straddling recipes into the restaurant's shore-style, seafood-focused menu. His outdoorsman's knowledge of coastal and fresh waters deems him a perfect fit for BeetleCat. Isabella was named to Zagat Atlanta's celebrated Top 30 Under 30 list and his lobster roll was named "Best in the Country" in 2018. Read more...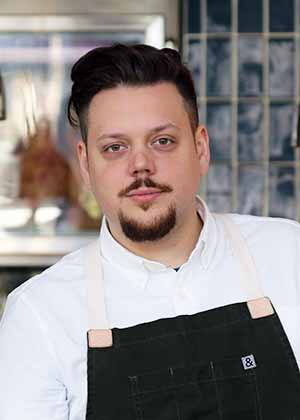 Chef Brandon Chavannes
St. Cecilia
Thursday, April 11th - Evening Cocktail Hour
A second-generation immigrant of both Jamaican and Norwegian heritage, Brandon Chavannes' exposure to various, food-centric traditions was quite broad from an early age. He credits his admiration of the craft to his mother's deft cooking and his parents desire to gather around the table each day as a family. Read more...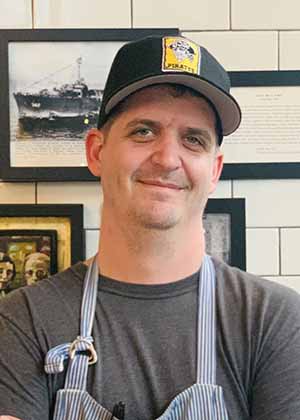 Chef Brandon Bailey
The General Muir
Friday, April 12th - Evening Cocktail Hour
Brandon Bailey started out in the restaurant industry working at fast food restaurants and a few bars. What really jumpstarted his path to becoming a chef was working with Joe Truex and Mihoko Obunai at Repast from 2006 to 2010. After they closed their doors, Bailey decided to moe to NYC to gain more experience. He was there for five years working with great chefs such as Seamus Mullen at Tertulia and Daniel Boloud at Restaurant Daniel. Read more...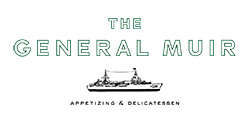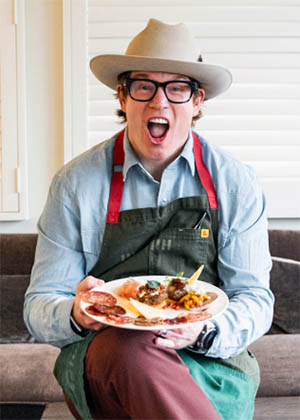 Chef Kevin Ouzts
The Spotted Trotter
Saturday, April 13th - Evening Cocktail Hour
As an Atlanta native, Ouzts discovered that charcuterie is something the city has never truly had the opportunity to embrace. The Spotted Trotter is exactly that. It's his hope that he is able to show Atlanta what they've been missing. Read more...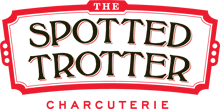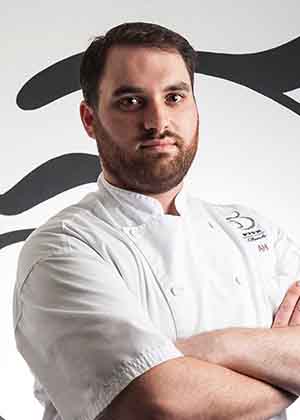 Chef Adam Hodgson
5Church Charleston
Sunday, April 14th - Evening Cocktail Hour
Executive Chef Adam Hodgson has been in the food and beverage industry for the past 16 years, receiving his culinary arts degree from Johnson and Wales University in 2005. Over the years he has built his knowledge of the farm-to-table movement, snout-to-tail animal utilization, charcuterie and large game. Hodgson is currently the Executive Chef at 5Church Charleston. During his time at 5Church, he has participated in fundraisers for the Make-A-Wish Foundation as well as the Levine Children's Hospital. Read more...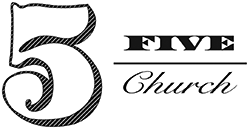 Club Magnolia In-House Culinary All Stars
Club Magnolia has an all star team of specialized culinary professionals responsible for the daily operation of the varied food experiences located throughout the resort such as the Fairway Buffet, the Magnolia Burger Bar and Grill, Par 3 Pit Smoked BBQ, Rea's Creek Pizza, the Oyster Bar and more. All geared to provide the perfect sanctuary for enjoying the Masters experience.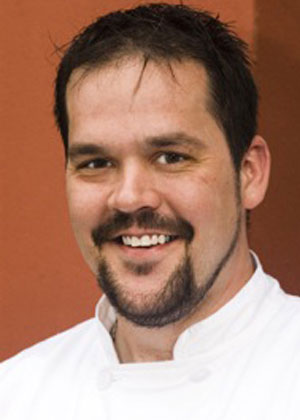 Chef Jeffrey McGar
Culinary Director
Chef Jeffrey McGar was born and raised in Upstate New York and has been working toward mastering the culinary arts since the age of fifteen. Chef McGar has 24 years of management and chef experience in every aspect of the restaurant industry. Initially working in small Italian eateries and pizza parlors progressing to "American-style"? casual corporate restaurants, then on to fine dining and white table service. Moving to Atlanta in 1997, Chef McGar continued his education at Cherokee Town & Country Club, where he began a rigorous apprenticeship program mentoring under American Culinary Federation's, Certified Master Chefs.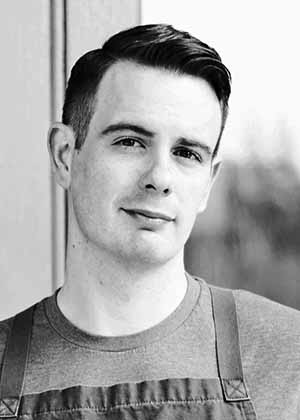 Chef Joey Ward
Feature Chef - Magnolia After Dark
Born and raised in the suburbs of Atlanta, Joey Ward has always looked to make his mark on the restaurant scene of his hometown.
Joey was on the opening team of the St. Regis hotel in Buckhead and later joined his now friend and mentor Chef Kevin Gillespie at Woodfire Grill. He was later tasked with taking the reins of the groundbreaking restaurant, Gunshow, where he led the team of the nationally acclaimed restaurant for nearly six years. In 2018, Joey defeated celebrity Chef Bobby Flay on Food Network's "Beat Bobby Flay".
Always looking ahead, Joey has embarked on his own journey and is bringing his visionary restaurant concepts, Southern Belle & Georgia Boy to the Atlanta market in Summer of 2019.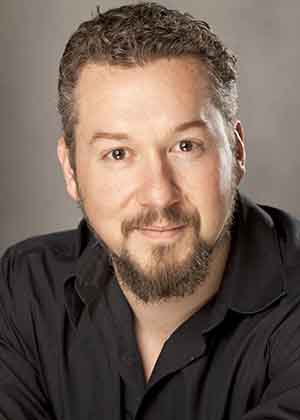 James Wampler
Mixologist - Magnolia After Dark
James Wampler has been working in the craft cocktail world for over 12 years. He has trained with some of the best in the business. He began his career in Atlanta under the tutelage of Eric Simpkins at Trois Bar in 2006. Since, James has been recognized and published in many publications such as Cobb Life, Food & Wine Magazine, among others as well as been a finalist in multiple cocktail competitions both regional and world wide. He worked Charleston's The Gin Joint helping to establish it as a local and nationwide 'institution.' After moving back to Atlanta in 2013 James has headed multiple bar programs. In 2017 he won the national Punch King title. He currently plays behind the bar at Proof and Provision.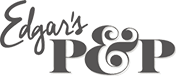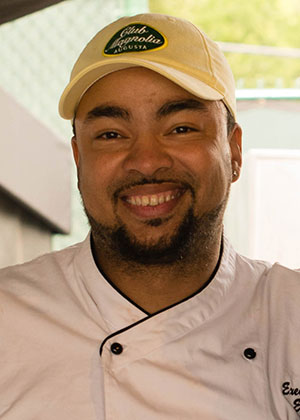 Chef Edward Knipe
Magnolia Burger Bar and Grill
Returning each year since 2007, Ed Knipe will be bringing his culinary talents back to Club Magnolia yet again. A young chef who started out as valedictorian of his Pennsylvania culinary class, Chef Ed served the likes of President Bush, many celebrities and sports figures and has worked such prestigious events as Super Bowl, Nascar, Daytona 500, and the US Open Tennis on the traveling catering team for the Sports Entertainment Division of Compass Group International. Featured daily.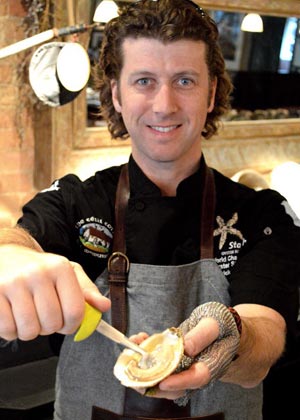 Chef Patrick McMurray
The Oyster Bar at The Beer Garden
Toronto born and bred, World Champion Oyster Shucker, oyster sommelier, restaurateur, author and inventor, Chef Patrick McMurray heads The Oyster Bar at the Beer Garden. Patrick won the World Championships of Oyster Opening - Galway, Ireland 2002, the only Canadian to win this most illustrious shucking contest in over 60 years. Patrick also holds three Guinness Book Records for shucking oysters, 38 in one minute, part of Team Canada - 8840 Oysters in one hour, and personally 1114 Oysters in one hour. He invented the Swissmar produced PistolGrip oyster knife, and shucking technique, that provides a faster, safer, and cleaner oyster and wrote the book "Consider the Oyster - A shucker's field guide." The next time in Toronto be sure to visit Patrick's restaurant The Ceili Cottage, an East End local pub with great food, patio, and music, designed and built by Patrick from an old Car Garage. Featured Thursday thru Sunday.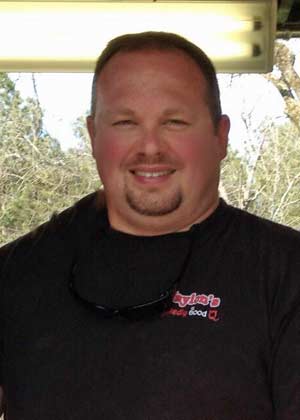 Chef Waylon Walker
Chef Waylon's Wickedly Good Q at Pat's Birdie Bar
Waylon Walker was born and raised in Georgia, learning at an early age the art of cooking BBQ and Whole Hogs from family recipes that have been passed down for generations. Waylon and his wife Julie now travel the Southeast competing professionally in Kansas City BBQ Society and MBN competitive BBQ contests, earning numerous wins in whole hog, chicken, ribs, pork, and brisket. Waylon challenges the status quo by pushing the envelope in BBQ and southern cuisine for a memorable experience second to none. Featured Wednesday thru Sunday.