Club Magnolia Entertainment - 2020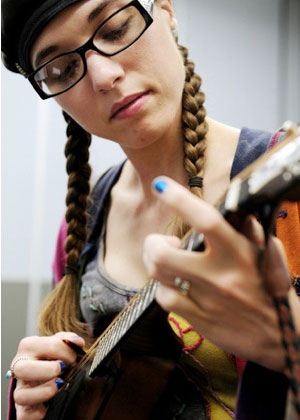 Eryn Eubanks & The Family Fold
Wednesday-Sunday afternoons
Eryn sings, composes her own songs, and plays numerous instruments that include: mandolin, resonator (slide) mandolin, acoustic guitar, resonator guitar, open-back banjo, 12-string guitar, electric guitar, mountain dulcimer, dobro, lap steel guitar, upright bass, electric bass, bouzouki, fiddle, autoharp, soprano ukulele, and baritone ukulele.
Members of The Family Fold are Eryn's father, Patrick Eubanks, playing various percussion instruments and wooden boxes; and Eryn's mother, Ricie Eubanks, singing harmony vocals and playing upright bass, penny whistle, and flute. Jim Jewell and Mike Merritt (guitar and vocals) are regular members of the backing band.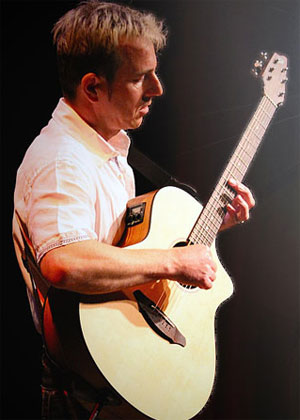 Stu Clark
Monday & Tuesday evening
Stu is a classically trained professional guitarist who started as a six year old and has been lucky enough to have done nothing else but play music ever since.
He's been writing original music and arranging popular songs for guitar for many years and has developed an amazing style of mixing bass, rhythm guitar and percussive techniques whilst simultaneously interpreting great melodies, often placing them in unfamiliar surroundings. His guitar videos on the internet have reached over a million views and still growing.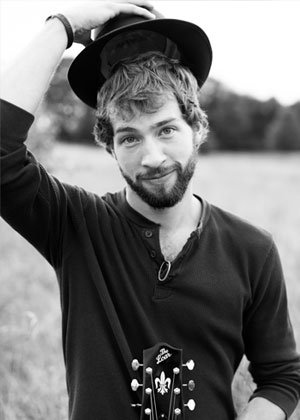 Sam Burchfield
Wednesday & Thursday evenings
Growing Atlanta music talent, Sam Burchfield, will grace the stage at Club Magnolia this year with his wide range of original music from clever lyrical ballads to upbeat funk, from banjo to brass and rock. From an appearance on Season 13 of "American Idol" to an award winning CD titled "Where To Run", this super-talented musician has been touring the Southeast since graduating from the University of Georgia and winning over crowds in every place he plays.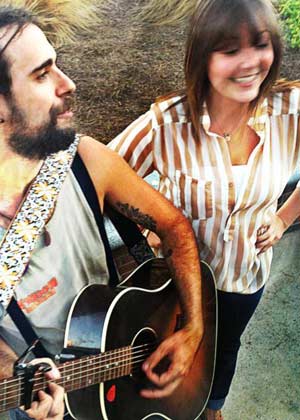 AcostA
Friday & Saturday evenings
Local folk rock band band AcostA is a colaberative between former American Idol contestant, Miranda Pokrzywinski, and her co-worker / fellow musician, Matt Acosta. "We just kind of clicked," Pokrzywinski said of the duo, which rarely rehearses. "We both share a great love for music and it's easy for us to know what each other are thinking and where we plan to take a show or performance." Expect covers from a wide range of musicians, including Johnny Cash, Bob Marley and The Lumineers just to name a few.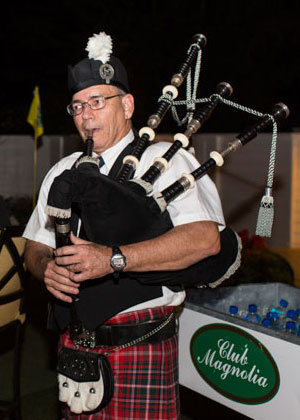 Club Magnolia Bagpipers
Wednesday-Sunday night at close
Dressed traditional Scottish kilts, these Bagpipers parade through the club ushering last call and the official closing of Club Magnolia for the evening.