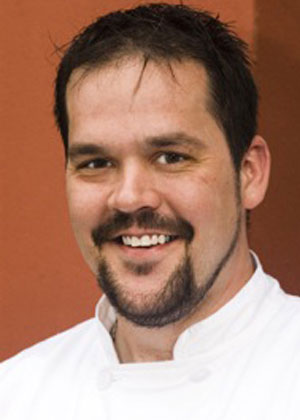 Chef Jeffery McGar
Metro Cafes
Chef Jeffrey McGar was born and raised in Upstate New York and has been working toward mastering the culinary arts since the age of fifteen. Chef McGar has 24 years of management and chef experience in every aspect of the restaurant industry. Initially working in small Italian eateries and pizza parlors progressing to "American-style" casual corporate restaurants, then on to fine dining and white table service. Moving to Atlanta in 1997, Chef McGar continued his education at Cherokee Town & Country Club, where he began a rigorous apprenticeship program mentoring under American Culinary Federation's, Certified Master Chefs.
He then graduated to become the Executive Chef at The Atlanta Event Center @ Opera producing high profile corporate and social events ranging from 50 to 2000 guests. In addition, Chef McGar created Food for Thought Consulting, LLC, providing problem-solving solutions for existing restaurants, catering facilities and starting new restaurant concepts. Chef McGar was then hired as the Corporate Chef for the Andrews Entertainment District located in the heart of Buckhead where he helped them launch new concepts and revamp the menus and kitchens for their 10 restaurants, bar and large events catering facilities.
Most recently Chef McGar was recruited by Metrotainment Cafes as one of their Corporate-Executive Chefs to revitalize Garrison's Broiler and Tap, help with Epic Events Catering and create a new Mexican-Latin Fusion restaurant concept. Chef McGar now brings his talent and skillset to produce a five star, resort-style, Masters Tournament experience at Club Magnolia Hospitality in Augusta.